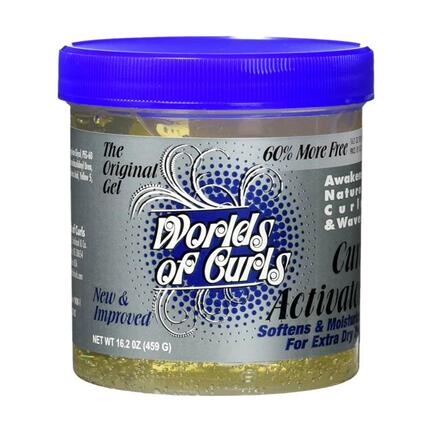 World of Curls Extra Dry Gel 459g
65,00 kr.
Item number: 021634400097
World Of Curls Curl Activator Gel - Extra Dry Hair is a curl activator for extra dry hair. It is another key step in our total hair care maintenance system. Worlds of Curls starts to work quickly, revitalizing and locking your hair into shiny curls without leaving it rough. Curl activating conditioner, and oil sheen is specially designed to moisturize, condition and allow growth and restrict split ends and breakage. Makes your hair smooth, soft and curly, tangle-free and with a lustrous sheen in only one application.
459g