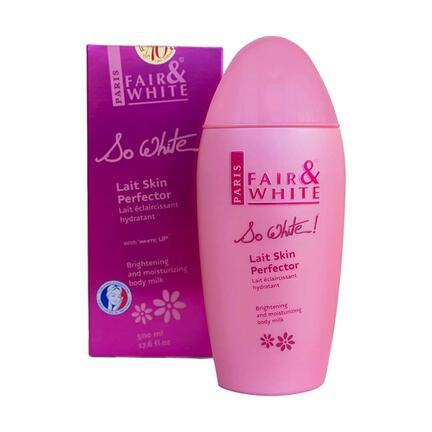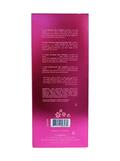 Fair & White So White Perfector Brighting Body Lotion 500ml
175,00 kr.
Item number: 877917000108
FAIR & WHITE SO WHITE: It has been designed for today's modern young women wanting to pamper and rejuvenate their skin. With its bright pink, feminine packaging, So White! skincare fulfills every woman's wish. With a wide range of face and body skincare that holds a sweet and delectable scent, So White! delicately smoothes skins texture, enhancing skins radiance.
CLARIFY & MOISTURIZE: Clarifying and moisturizing body lotion formulated to lighten dark areas of the body. Specifically developed to fade skin discoloration and even out skin tone.
DIMINISH DISCOLORATION & BLOCK MELANIN: Reduce the appearance of dark spots caused by aging, repeated environmental exposure, hormonal fluctuations, and post acne scars. This effective treatment is specifically formulated to lighten dark spots and block melanin from causing further discoloration with 1.9% Hydroquinone (Hydroxyphenol).
MAXIMIZE THE BENEFITS: Apply a thin layer of Body Clearing Milk lotion to affected areas on dry, cleansed skin, preferably at night. Do not over-apply. Follow up with an SkinProtect SPF 50 Sunscreen daily during and after treatments to maintain Even skin tone.
GREAT RESULTS & GREAT SUPPORT - Beauty Dreams is a highly client-oriented company. Our main GOAL is to provide you with the highest results, one way or another. So if you feel like your experience is below 5 stars - contact us directly, and we will do our best to improve the situation
500ml