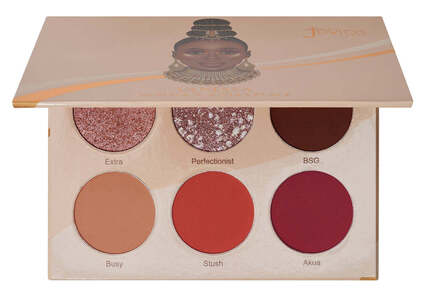 Juvia's Vanessa Eyeshadow Palette
175,00 kr.
Item number: 810018878139
The Vanessa Eyeshadow Palette by Juvia's Place is inspired by one of the world's foremost makeup gurus Vanessa Gyimah. This popular 6-pan eyeshadow palette consists of beautiful universal shades of browns, pinks and orange. All these shades culminate into the perfect beauty pick-me-up for a night out or a trip to the gym. This perfect neutral, but super-pretty palette includes both shimmery and matte shades for that extra dose of glam.