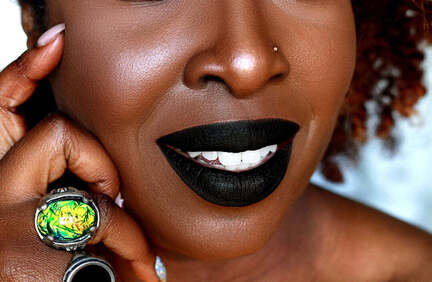 Juvia's The Festival Liquid Lipstick - Dudu
149,00 kr.
Item number: 25400007
The word "Dudu" means Black, and this black liquid lipstick glides on effortlessly and is expressive without you needing to say a word. The Dudu lipstick shade is a cross mix of a blackened-brown, and can vary depending upon lighting and skin tone, giving you a flexible, black lip that works with you.
*Comfortable
* Minimal To No Scent
*Rich, Pigmented and Light-weight