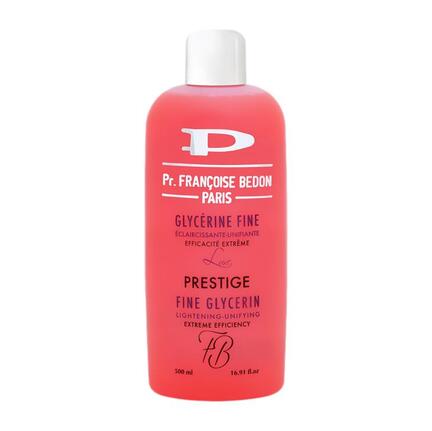 Francoise Bedon Lightening Unifying Fine Glycerin 500ml
300,00 kr.
Item number: 3045621625086
Glycerin moisturizes and softens fine your skin in a remarkable way, it brightens and evens the skin gently. It may be used throughout the year. In winter to protect the skin against the attacks of cold and wind. In the Summer, to moisturize and soften dry and dehydrated skin by the sun.
500ml