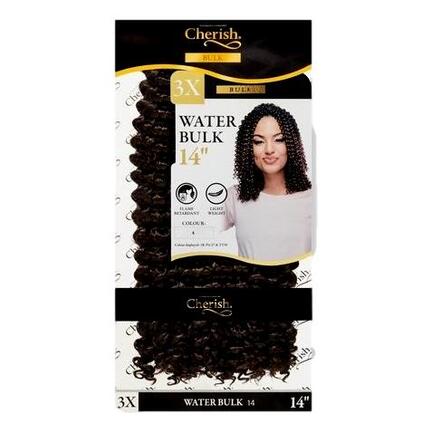 Cherish Bulk: 3x Water Bulk 14" (Col. 1)
135,00 kr.
Item number: 5055675637612
HAIR FOR SINGLE PLAIT, BRAIDING, TWIST , CROCHET
THIS HAIR EXTENSION DOES NOT HAVE WEFT
The worlds finest braiding hair.Easy to braid and shines just like human hair.
Cherishs most refined and exclusive fibres are designed to make your hair experience more authentic.
It looks, feels and performs like human hair and is conveniently manageable and long lasting.
Cherish the trueness! Cherish the Best.
Color 1